VITA OF ALAN D BERKOWITZ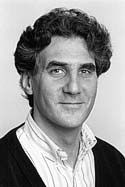 P.O. Box 701 Trumansburg, NY 14886-0701

607 387-3789 (Tel), 607 387-9615 (Fax)

alan@fltg.net, www.alanberkowitz.com

_________________________________________________________________

PROFESSIONAL LICENSURE/CERTIFICATION

New York State Licensed Psychologist #9968
National Certified Clinical Mental Health Counselor #837

EDUCATION

Doctor of Philosophy in Psychology (Counseling Psychology), 1981. Minors: Experimental Psychopathology and Human Development and Family Studies. Cornell University, Ithaca, NY.

Master of Arts in Counseling and Student Personnel Administration in Higher Education, 1977. Cornell University, Ithaca, NY.

Bachelor of Science in Sociology (with Distinction), 1973. Cornell University, Ithaca, NY.

EMPLOYMENT

Editor. The Report on Social Norms. 2001-present.

Independent Consultant. Provide training and consultation to institutions of higher education, public health departments, and communities. 1996-present.

Student Affairs Staff Development Consultant (Part-time). Wheaton College, Norton, MA. Faculty, staff and student leadership development and training. 1996-2000.

Scholar in Residence and Visiting Assistant Professor in Counselor Education (Part-time). University of Scranton. Scranton, PA. Faculty, staff and student leadership development and training. Development of special programs. 1997-1998.

Counseling Center Director and Assistant Professor of Psychology. Hobart and William Smith Colleges, Geneva, NY 14456. Supervision and management of a college counseling center with a multi-disciplinary staff of four professional psychotherapists and interns. Individual and group psychotherapy with students, crisis intervention, assessment, consultation with faculty and administration, outreach. 1989 Ė 1996.
Drug Abuse Prevention Program. Supervision of a substance abuse counselor and outreach program involving student peer educators, dormitory and fraternity workshops, group counseling for children of alcoholics, symposia and conferences on drugs and other health issues.

Rape Prevention/Education Program Director. Development of separate educational workshops on rape prevention/risk reduction for men and women, including training and supervision of professional staff.

Prejudice Reduction Task Force Chairperson (1993-1995). Coordination and development of campus programs addressing issues of prejudice, diversity oppression, and multi-culturalism.

Men and Masculinity Program Co-Director (1985-1992). Development of an extensive program addressing men's issues with outside speakers and symposia, residence hallprograms, and inservice training on men's issues for student leaders and fraternity members.

Co-director of Alcohol Education Research Project.

Academic Activities. Teaching of psychology courses, academic advising, departmental activities and supervision of honors student research.
Clinical/Counseling Psychologist and Assistant Professor of Psychology. Hobart and William Smith Colleges, Geneva, NY. 14456 February 1979 - December 1988.

Psychotherapist. Family and Children's Service, Ithaca, NY.

January 1978 - February 1979. Psychotherapy with individuals, couples, and families. Caseworker for adoption studies.

EXTERNAL CONSULTANT

American College Health Association
Children of Alcoholics Foundation
Community of Christ Church
Educational Development Center
Gonzaga University
Kent State University
National Coalition Building Institute
Northern State University
RAINN (Rape Abuse and Incest National Network)
Rochester Institute of Technology
University of Georgia
University of Virginia
Virginia Alcohol Beverage Commission
Washington State University
University of Washington

AWARDS

Outstanding Alcohol Prevention and Education Initiative,
American College Personnel Association, 2002
Migel Garcia-Tunon Memorial Award in Human Dignity,
American College Health Association, 2001 Harry Cannon Outstanding Contribution to Menís Issues Award, American College Personnel Association, 2000 Fellow, American College Health Association, 1999 Outstanding Service Award, Network of Colleges and Universities Committed to the Elimination of Alcohol and Drug Abuse, 1999 Eta Sigma Gamma National Honor Society, 1973

MEMBERSHIP IN PROFESSIONAL ORGANIZATIONS

American Counseling Association American College Health Association American College Personnel Association American Psychological Association Association for Transpersonal Psychology Association of University and College Counseling Center Directors (1989-1996) National Association of Student Personnel Administrators

OTHER PROFESSIONAL ACTIVITIES

Planning Committee, National Sexual Violence Prevention
Conference, Centers for Disease Control (1999-2004) Advisory Panelist, Centers for Disease Control Trainer, National Coalition Building Institute Mental Health Section Chair (1992-1993), American College Health Association. Manuscript Reviewer, Health Education Research (1988), Rural Sociology (1986), Journal of Consulting and Clinical Psychology (1989-1995), Journal of American College Health (2003), Journal of Applied Psychology (2001-2004), Psychology and Health, (2004). Field Reader (1987-1988), Drug Prevention Program and Lecture Program, Fund for the Improvement of Post Secondary Education (FIPSE), United States Department of Education. Consulting Editor, Journal of American College Health (1987-1993)

PARTICIPATION ON COMMITTEES AND ADVISORY PANELS

University Meeting. Centers for Disease Control, Division of Adolescent and School Health, 1994. Taskforce on National Health Objectives for the Year 2000, American College Health. Association, 1990-1995. Rape Prevention Meeting. National Center for Injury Prevention and Control and National Center for Chronic Disease Prevention and Health Promotion. 1995. Applied Research Committee: Alcohol and Other Drug Abuse in Higher Education, Department of Education. 1989. Board Member, End Violence Against Women International (EVAW), 2003 Ė present. Board of Advisors: Campus Safety and Student Development. 2000-present.

SELECTED PUBLICATIONS

Working with Men to Prevent Violence Against Women (In two parts), Part 1: An Overview, and Part II: Program Modalities and Formats. National Resource Center on Domestic Violence Electronic Network Applied Research Forum (VAWnet): www.vawnet.org (2004).

Coming Out to My Homophobia and Heterosexism: Lessons Learned in the Journey of An Ally. Chapter 3 (p 29-34) in: JM Croteau, JS Lark, MA Lidderdale, and YB Chung,(Eds). Deconstructing Heterosexism in the Counseling Professions: Multicultural Narrative Voices. Thousand Oaks, CA, Sage Publications (2004).

An Overview of the Social Norms Approach. Chapter 13 (p187-208) in L Lederman, L Stewart, F Goodhart and L Laitman (Eds). Changing the Culture of College Drinking: A Socially Situated Prevention Campaign, Hampton Press. (2004).

The Social Norms Approach: Theory, Research and Annotated Bibliography. Posted on the HEC Social Norms website www.edc.org/hec/socialnorms/ (2004).

Alcohol. In Michael Kimmel and Amy Aronson (Eds). Men and Masculinities: A Social, Cultural and Historical Encyclopedia. (Vol 1: p 17-18), Santa Barbara, ABC-CLIO, 2004.

Sexual Assault Prevention. In Michael Kimmel and Amy Aronson (Eds). Men and Masculinities: A Social,Cultural and Historical Encyclopedia. (Vol 2: p 419-420), Santa Barbara, ABC-CLIO, 2004.

Social Norms, Body Image, and Problem Eating. The Report on Social Norms, 4(3):1-3, Little Falls, NJ: PaperClip Communications, 2004.

Engaging Men as Social Justice Allies in Ending Violence Against Women: Evidence for a Social Norms Approach. (with Patricia Fabiano, H Wesley Perkins, Jeff Linkenbach, and Christopher Stark). Journal of American College Health. 52(3):105-112. 2003.

Young Men as Allies in Preventing Violence and Abuse: Building Effective Partnerships with Schools. (with Peter Jaffe, Dean Peacock, Barri Rosenbluth and Carole Sousa). Building Partnerships to End Menís Violence (BPI) Online Discussion Series and Seminar Papers. San Francisco, Family Violence Prevention Fund. Posted at: http://endabuse.org/bpi/. 2003.

The Social Norms Approach to Violence Prevention. Case Study #4 in: Young Men as Allies in Preventing Violence and Abuse: Building Effective Partnerships with Schools. Building Partnerships to End Menís Violence (BPI) Online Discussion Series and Seminar Papers. San Francisco, Family Violence Prevention Fund. Posted at: http://endabuse.org/bpi/. 2003.

Applications of Social Norms Theory to Other Health and Social Justice Issues. Chapter 16 (p 257-279) in HW Perkins (Ed), The Social Norms Approach to Preventing School and College Age Substance Abuse. San Francisco, Jossey Bass, 2003.

Fostering Menís Responsibility for Preventing Sexual Assault. Chapter 7 (p 163-196) in Paul A. Schewe. (Ed). Preventing Intimate Partner Violence: Developmentally Appropriate Interventions Across the Lifespan. Washington, American Psychological Press, 2002.

Critical Elements of Sexual-Assault Prevention and Risk-Reduction Programs for Men and Women. Chapter 3 (p 77-98) in C. Kilmartin, Sexual Assault in Context, Teaching College Men About Gender, Holmes Beach, FL, Learning Publications, 2001.

From Reactive to Proactive Prevention: Promoting an Ecology of Health on Campus. Chapter 6 (p 120-139) in PC Rivers and E Shore (Eds) A Handbook on Substance Abuse for College and University Personnel, Westport, CT Greenwood Press, 1997.

Editor. Men and Rape: Theory, Research, and Prevention Programs in Higher Education. San Francisco: Jossey Bass, 1994.

A Model Acquaintance Rape Prevention Program for Men. Chapter 3 (p 35-42) in Berkowitz, A (Ed), Men and Rape: Theory, Research, and Prevention Programs in Higher Education. San Francisco: Jossey Bass, 1994.

The Role of Coaches in Rape Prevention Programs for Athletes. In Parrot, A, Cummings, N, & Marchell, T. (Eds). Rape 101: Sexual Assault Prevention for College Athletes. P 61-65, 1994. Holmes Beach: Learning Publications.

College Men as Perpetrators of Acquaintance Rape and Sexual Assault. Journal of American College Health, 1992, 40:175-181.

Collegiate COAs and Alcohol Abuse: Problem Drinking in Relation to Assessments of Parent and Grandparent Alcoholism, (with H Wesley Perkins). Journal of Counseling and Development, 1991, 69(3), 237-240.

Rethinking the Meaning of Career: From Career to Vocation. In Devon Cottrell Smith (Ed), Great Careers: The Fourth of July Guide to Careers, Internships, and Volunteer Opportunities in the Nonprofit Sector, 1990, Garrett Park Press.

Personality Characteristics of Male and Female Children of Alcoholics. (with H Wesley Perkins). Journal of Consulting and Clinical Psychology, 1988, 56(2):206-209

Gender Differences in Collegiate Drinking: A Review of Recent Research. (with H Wesley Perkins). Journal of American College Health, 1987, 36(2):123-129.

Current Issues in Effective Alcohol Education Programming. (with H Wesley Perkins). Chapter 5 (p 69-86) in Joan Sherwood (Ed), Alcohol Policies and Practices on College and University Campuses, National Association of Student Personnel Administrators Monograph Series, 1987.

Problem Drinking Among College Students: A Review of Recent Research. (with H Wesley Perkins). Journal of American College Health, 1986, 35(1):21-28.

Perceiving the Community Norms of Alcohol Use Among Students: Some Research Implications for Campus Alcohol Education Programming. (with H Wesley Perkins). International Journal of the Addictions, 1986, 21(9-10):961-976.

Resident Advisors as Role Models: A Comparison of Drinking Patterns of Resident Advisors and their Peers. (with H Wesley Perkins). Journal of College Student Personnel, 1986, 27(2):146-153.

Stress Among Farm Women: Work and Family as Interacting Systems. Journal of Marriage and the Family, (with H Wesley Perkins). 1984 (Feb.), 46(1):161-166.

The Farm Family: A Unique Organization. (with Harold R Capener). Food and Life Sciences Quarterly, 1976, 9(3):8-11.

SELECTED INVITED AND KEYNOTE ADDRESSES

Working with Men and Boys to Prevent Violence Against Women: Effective Strategies, Challenges, and Social Norms Media Campaigns. Presented at the Missouri Coalition Against Sexual Assault Annual Meeting, Lake of the Ozarks, MO. October 11-13, 2004.

What Works in Sexual Assault Prevention. The Fourth International Conference on Domestic Violence, Sexual Assault and Stalking. San Diego,CA. April 7-9, 2004.

Building Leadership and Commitment in Ending Sexual Assault. Keynote address at the Violence Prevention and Response Conference. Pittsburg State University, Pittsburg, KS. February 27-28, 2004.

Violence Prevention Strategies for Higher Education. National Meeting on Alcohol and Other Drug Abuse and Violence Prevention in Higher Education. Seattle, WA. November 21-24, 2003.

Applying Social Norms Theory in College and Community Settings. Presented at Prevention and Treatment Building Alliances: The New Hampshire Substance Abuse Conference. Whitefield, NH. October 14-15, 2003

Diversity and Cultural Competency: Towards Inclusiveness in Ending Sexual Assault. Twelfth International Conference on Sexual Assault and Sexual Harassment on Campus. Kissimmee, FL. October 24-26, 2002.

Sexual Assault Prevention Dilemmas: Past Accomplishments and Future Directions. Keynote address at: The 9th International Conference on Sexual Assault and Harassment on Campus. Kissimmee, FL, October 7-9, 1999.

Preventing Violence: Where Have We Come and Where are We Going? Keynote address at: Recognizing Campus Violence. Chicagoland Consortium for Prevention. Chicago. IL. April 3, 1998.

Working with Men on Campus. (with Doug Daher). Dorsin Memorial Lecture presented at the Annual Meeting of the American College Health Association, New Orleans, LA. May 28-31, 1997.

Effective Sexual Assault Prevention Programming: Meeting the Needs of Men and Women. Keynote Address at: The 7th International Conference: Sexual Assault and Sexual Harassment on Campus. Orlando, FL. October 16-17, 1997.

Collaboration and Coalition: Developing Male Leadership to Challenge Men's Violence Against Women. Keynote Address at: The New England Colleges Sexual Assault Network. Bridgewater State College, Bridgewater, MA. April 25, 1995.

Innovative Approaches to Behavioral Health and Social Justice Issues on Campus. Invited Address. Division of Adolescent and School Health, Centers for Disease Control. Atlanta, GA., May 31, 1994.

Perceived College Norms of Substance Use vs. Reality (with H. Wesley Perkins). Keynote address at the Drug Prevention Programs in Higher Education Conference. Fund for the Improvement of Postsecondary Education, Washington, DC, November 20-22, 1987.

Coping with Stress on the Farm. Keynote address at the 35th Annual Finger Lakes Grape Growers Convention. Keuka College, Keuka Park, NY, February 11, 1984.

SELECTED PROFESSIONAL CONFERENCE PRESENTATIONS AND WORKSHOPS

Sexual Assault Prevention and Violence Prevention

Working with Men to Prevent Sexual Assault: Challenges and Effective Strategies. Presented at: Building Leadership and Commitment to End Sexual Violence - National Sexual Violence Prevention Conference, Los Angeles, CA. May 25-28, 2004.

Strategies to Foster Menís Responsibility for Prevention: Media and Small Group Interventions. Presented at: Annual Meeting of the National Association of Student Personnel Administrators, Boston, MA. March 2-6, 2002.

The Social Norms Approach to Sexual Assault Prevention: Media and Small Group Interventions. Presented at the: Twelfth International Conference on Sexual Assault and Sexual Harassment on Campus, Kissimmee, FL. October 24-26, 2002.

Fostering Menís Responsibility for Preventing Sexual Assault: An Integrative Model. Presented at the: 77th Annual Convention of the American College Personnel Association. Boston, MA. March 3-7, 2001.

Transforming Rape Culture Through Social Norms Media. Presented at the National Sexual Violence Prevention Conference, Dallas, TX, May 16-19, 2000.

Men Who Commit Sexual Assault: Who are They and What Do We Know About Them? Presented at the Missouri Department of Health sponsored conference "Violence Against Women: A Community Challenge" Osage Beach, MO. August 19-20, 1999

Sexual Assault Prevention Dilemmas: Past Accomplishments and Future Directions. Presented at the 81st Annual Conference of the National Association of Student Personnel Administrators, New Orleans, LA. March 27-30, 1999.

Developing Sexual Assault Prevention Programs That Work. Presented at the Annual Meeting of the American College Health Association, San Diego, CA. June 3-6, 1998.

Developing Sexual Assault Prevention Programs that Meet Men's and Women's Needs. Presented at the Joint Annual Meeting of the American College Personnel Association and the National Association of Student Personnel Administrators. Chicago, IL. March 19-23, 1997.

Developing Effective Rape Prevention Programs for Men. Preconference workshop at the Annual Conference of the American College Personnel Association, Baltimore, MA. March 6-10, 1996.

Rape and Sexual Assault: Risk Factors and Promising Interventions (Panelist). Presented at the National Violence Prevention Conference: Bridging Science and Program. Centers for Disease Control and National Center for Injury Prevention and Control. Des Moines, IA. October 22-25, 1995.

Working with Men to Prevent Rape on Campus. Presented at the Counseling Centers of New York Twelfth Annual Conference. SUNY Oswego, Oswego, NY. June 11-16, 1994.

Acquaintance Rape Programming: Meeting College Women's and Men's Unique Needs (with Donna Keuck). Presented at the Annual Meeting of the American College Personnel Association, Washington, DC. March 29-April 1, 1989.

Prevention Theory and Practice

Understanding the Transition from High School to College Ė Bridging the Gap. Presented at Prevention and Treatment Building Alliances: The New Hampshire Substance Abuse Conference. Whitefield, NH. October 14-15, 2003

Where Are We and Where are We Going? What Recent Research Says about Alcohol Abuse and Prevention in Higher Education. Presented at the: National Meeting on Alcohol and Other Drug Abuse and Violence Prevention in Higher Education. Seattle, WA. November 21-24, 2002.

Preventing and Responding to Campus Alcohol Disturbances. Presented at the Annual Meeting of the American College Health Association. Philadelphia, PA. June 2-5, 1999.

Environmental Approaches to Reducing Substance Abuse on College and University Campuses. Presented at the Annual Meeting of the American College Personnel Association, St. Louis, MO. March 14-18, 1998.

Innovative Approaches to Alcohol and Other Drug Abuse Prevention on Campus. Presented at Teamwork For Healthy Campuses: Prevention In Action. New York State Office of Alcoholism and Substance Abuse Services, Albany, NY. November 8-10, 1993.

Core Instrument for Advanced Users: Positioning for the Year 2000 (panelist). The National Meeting on Alcohol and Other Drug Abuse Prevention in Higher Education, Washington DC. September 30-October 3, 1993.

Recent Research on Collegiate Children of Alcoholics: Implications for Counselors and for the Design of Outreach Programs (with H. Wesley Perkins). Presented at the Annual Meeting of the American College Health Association, Chicago, IL. May 26-30, 1987.

Problems and Patterns of Fraternity Alcohol Use in Campus Perspective: Implications for Alcohol Awareness Programming (with H. Wesley Perkins). Presented at the joint Annual Convention of the American College Personnel Association and the National Association of College Personnel Administrators, Chicago, IL. March 15-18, 1987.

Problems of Small College Counseling Centers. Counseling Centers of Western New York Annual Conference, Fredonia, NY. May 29-30, 1986.

Children from Alcohol-Abusing Families as College Students: Their Drinking Patterns and Problems (with H. Wesley Perkins). Presented at the Annual Meeting of the American College Health Association, Washington, DC. May 29-June 1, 1985.

Conceptual and Methodological Difficulties in Defining Problem Drinking among College Students: Research Findings from an Extensive Campus Survey (with H. Wesley Perkins). Presented at the Annual Meeting of the American College Health Association, Washington, DC. May 29-June 1, 1985.

Alcohol Surveys and Their Use (with H. Wesley Perkins). Presented at the Conference on Alcohol and Substance Use on the College Campus, Hobart and William Smith Colleges, Geneva, NY. January 27-29, l983.

Sticky Issues: A Discussion of Counseling Center Policies and Procedures. Counseling Centers of Western New York Annual Conference, Rochester, NY. June 10-11, 1982.

Diversity, Prejudice Reduction and Social Justice Issues

Understanding Issues of Race and Culture within Individuals and Organizations. Presented at the Annual Meeting of the American College Health Association. Miami Beach, FL. May 27-31, 2003.

Reducing Prejudice on Campus. Presented at: A Meeting of the Minds Ė Networking or Success in Prevention. Lake of Ozarks, MO. April 10-12, 2003.

Healing into Action: The NCBI Way (with Beatriz Arnillas). Presented at the: Twelfth International Conference on Sexual Assault and Sexual Harassment on Campus. Kissimmee, FL. October 24-26, 2002

Applications of Social Norms to Social Justice Issues (with Rich Rice). Presented at the: National Conference on the Social Norms Model. Anaheim, CA. July 18-20, 2001.

Prejudice Reduction Leadership Training (with Pat Fabiano and Nancy West). Presented at the: Annual Meeting of the American College Health Association. Las Vegas, NV. May 29-June 1, 2001.

Is Ethnic Identity for Whites Too?" (with Julie White). Presented at The Seventh Annual Conference on Racism: Exploring Race and Privilege. Rochester Institute of Technology, Rochester, NY. April 2, 2001.

Creating Inclusive Programs: A Panel on Issues of Culture and Sexual Assault (with Maura Bairley, Sandra Naatz, Jo Jell Sells-Nez). Presented at the: Tenth International Conference on Sexual Assault and Sexual Harassment on Campus. Kissimmee, FL. October 6-8, 2000.

Changing Campus Culture: Promoting Behavioral Health and Social Justice. Preconference Workshop presented at the Annual Meeting of the American College Personnel Association, St. Louis, MO. March 14-18, 1998.

Working Across Differences: Developing Allies from Other Groups. (with Diane Mouton Allen). Presented at the Annual Meeting of the American College Health Association. New Orleans, LA. May 28-31, 1997.

Healing and Reversing the Cycle of Violence and Prejudice: What We've Learned. Presented at Celebrate the Family: Stop the Violence. Cornell Cooperative Extension, Rochester NY. October 1, 1996

Is Sexual Assault A Straight Problem: Are Gays and Lesbians At Risk for Sexual Assault? Eastern Washington University, Spokane, WA. April 15, 1996.

Developing Alliances Between Male and Female Staff: A Workshop on Gender and Sexism in the Academy. Presented at: Wheaton College, August 18, 1995.

Gender and Menís Issues

Men and Power: Personal Reflections on Power in Our Lives (with John Hernandez, Larry Roper, & Jamie Washington). Annual Meeting of the American College Personnel Association. Long Beach, CA. March 16-20, 2002.

Transforming Stereotypical Masculinity Through a Focused Men's Week: The Voices of Experience (Panelist). Presentation at the Annual Conference of the American College Personnel Association, Boston, MA. March 18-22, 1995.

Is Masculinity Dangerous to Your Health: Psychosocial Perspectives on Men's Health Issues. Presented at the Annual Meeting of the American College Health Association. Boston, MA. May 28-June 1, 1991.

Developing Effective Programs on Men's Issues (with Rocco L. Capraro). Presented at the Annual Meeting of the American College Personnel Conference, Miami, FL. March 20-23, 1988.

Gender Roles and Acquaintance Rape Programming in College (with Donna Keuck). Presented at a Conference on Violence in Relationships, Rochester, NY. February 5, 1988.

The Social Norms Approach

Research on Social Norms: What Do We Know and What Does it Tell Us? Presented at The National Conference on the Social Norms Model. Chicago, IL. July 21-23, 2004.

Engaging Men as Social Justice Allies in Ending Violence Against Women: Evidence for a Social Norms Approach (with Pat Fabiano, H Wesley Perkins, and Jeff Linkenbach). Presented at the National Conference on the Social Norms Model. Boston, MA. July 16-18, 2003.

Challenges to the Effectiveness of the Social Norms Approach. Presented at the National Conference on the Social Norms Model. Boston, MA. July 16-18, 2003.

Do Social Norms and other AOD Prevention Strategies Work? Research, Successful Interventions, and Controversies. Presented at the National Conference on the Social Norms Model. Philadelphia, PA. July 10-12, 2002.

Can Social Norms be Combined with Other Approaches to Drug Prevention? Presented at The National Conference on the Social Norms Model. Anaheim, CA. July 18-20, 2001.

Social Norms Intervention with Individuals. Presented at The National Conference on the Social Norms Model. Denver, CO. July 26-28, 2000.

From Reactive to Proactive Prevention: Correcting Misperceived Norms of Substance Use. Presented at the Joint Annual Meeting of the American College Personnel Association and the National Association of Student Personnel Administrators. Chicago, IL. March 19-23, 1997.

Perceiving the Community Norms of Alcohol Use: Implications for Campus Alcohol Programming" (with H. Wesley Perkins). Presented at the National Council on Alcoholism Forum, Washington, DC. April 2-5, 1982.

Farm Families

Psychological Stress among Farm Women" (with H. Wesley Perkins and Dalva Hedlund). Presented at the National Conference on Social Stress Research, University of New Hampshire, Durham, NH. October 11-12, 1982.

RESEARCH AWARDS

Christopher D. Smithers Foundation grant of $12,00 in 1995-96, $8,000 in 1994-95, $14,700 in 1993-94, $15,000 in 1992-93, $11,300 in 1991-92, $10,000 in 1990-91, $11,000 in 1986-87, and $50,000 in 1984-1986 for ongoing research and professional conference presentations (co-directed with H. Wesley Perkins) on alcohol abuse among college students.

New York State Office of Substance Abuse Services grants of $60,587 in 1994, 1993 and 1992 for drug abuse prevention programming, counseling, staff training, program evaluation, and consultation (Project Director).

New York State Division of Alcoholism and Alcohol Abuse grant of $70,300 in 1991-1992 for drug abuse prevention programming, counseling, staff training, program evaluation, and consultation (Project Director).

Fund for the Improvement of Post-Secondary Education Drug Prevention Program grant of $117,602 in 1989-1991 for drug abuse prevention programming, counseling, staff training and consultation (Project Director).

New York State Task Force on Integrated Programs for Youth and Chemical Dependency and New York State Division of Alcoholism and Alcohol Abuse grant of $75,000 in 1989, $70,300 in 1990, $70,300 in 1992, $54,000 in 1993, and $61,000 in 1994 and 1995 for drug abuse prevention programming, counseling, staff training and consultation (Project Director).

Christopher D. Smithers Foundation grant of $35,500 in 1983-84 for an ongoing research and education project (co-directed with H. Wesley Perkins) on alcohol abuse among college students (noted above). This grant supported the continuation of educational and counseling services and additional research focusing on family relationships and legal influences on student drinking.

Christopher D. Smithers Foundation grant of $29,240 in 1982-83 for a project (co-director with H. Wesley Perkins) designing educational programs and conducting research on alcohol abuse among college students. This grant supported curriculum development and counseling services at Hobart and William Smith Colleges and an extensive survey research project on attitudes, behaviors, and perceptions of norms with regard to alcohol consumption in the college setting.

Consultations Provided to Colleges and Universities

Alfred College Amherst College* Anna Maria College Arizona State University* Ball State University Beloit College Boston College Bowling Green State University Brookdale Community College Brown University Buffalo State College* California State University-Sacramento Central Missouri State College Colby College* Colby Sawyer College Colgate University* Columbia University** Concordia College (MI) Cornell College Cornell University** Corning Community College Dartmouth College Denison University* Dutchess Community College East Carolina University Eastern Washington University Edgewood College Gettysburg College Gonzaga University* Grand Valley State University Harvard University Iowa State University Ithaca College** Juniata College Kent State University Kenyon College Keuka College** Linfield College Louisiana State University Macalaster College Marist College Mary Washington College Mercy College Miami University** Michigan State University* Middlebury College Monroe Community College Montana State University Nazareth College New York University Northern Arizona University North Carolina State University Northeastern University Northern State University* Northwestern University* Ohio State University Ohio University* Ohio Weslyan University Oregon State University* Penn State University Pittsburg State College Princeton University* Rice University Rochester Institute of Technology** Rollins College Saint Johns University Sarah Lawrence College Simon Fraser University Southern New Hampshire University Southwest Texas State University Stanford University** State University of New York Genesseo State University of New York at New Paltz State University of New York Oneonta* State University of New York at Oswego State University of New York at Purchase Syracuse University** United States Coast Guard Academy** United States Military Academy at West Point* University of Arizona* University of California at Berkeley* University of California at Los Angeles* University of Chicago University of Dayton University of Idaho* University of Iowa** University of Missouri-Columbia University of Montana/Bozeman University of Montana/Missoula University of Nevada at Las Vegas* University of New Hampshire* University of New Mexico University of North Carolina Wilmington University of Northern Colorado University of Rhode Island University of Rochester University of San Francisco University of Scranton** University of South Carolina* University of Virginia** University of Washington* University of West Florida University of Wisconsin at Milwaukee University of Wisconsin at Whitewater* Vassar College* Washington State University** Wesleyan University Western Washington University* Westfield State College Wheaton College (MA)** Whitman College Willamette University* Williams College* Wittenberg University Yale University * two visits ** three or more visits

Consultations Provided to Governmental and State Agencies and Non-Profit Organizations

American College Health Association Bacchus/Gamma California Coalition Against Sexual Assault Centers for Disease Control Colorado Coalition Against Sexual Assault Community of Christ CONNSACS (Connecticuit Coaliton Against Sexual Assault) Department of Education Education Development Center** FCD Foundation** Metropolitan Organization to Counter Sexual Assault Missouri Coalition Against Sexual Assaut National Coalition Building Institute New Mexico Coalition Against Sexual Assault North Carolina Department of Health Oklahoma Department of Health Prevention First RAINN (Rape Assault Incest National Network) Virginia Alcohol Beverage Control Board Womenís Resource Center of Northern Michigan